Submitted by aaron.kohlhoff on
At FoodMaxx we believe that Cheap is Smart and pennies are meant to be pinched. That's why we've worked tirelessly to develop new signs and tags to take the guess work out of your shopping trip.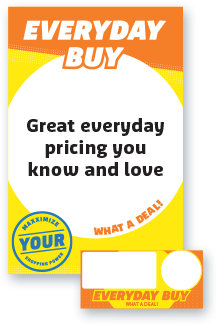 Everyday Buy
Get more for your money! When you see our orange Everyday Buy signs and price tags, shop with confidence that you're getting a great price every day that you won't find anywhere else! What a Deal!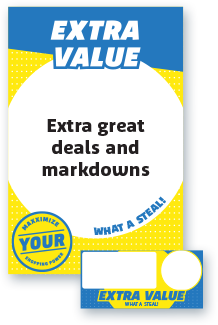 Extra Value
Stretch your dollar farther! When you see our blue Extra Value signs and price tags you know you're getting even lower prices for a limited time. Hurry and get them while they last! What a Steal!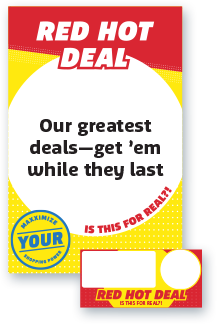 Red Hot Deal
Maxximize your shopping power! When you see our red, Red Hot Deal signs and price tags you know you're getting the very best deal possible. These prices will never be lower so stock up and save big! Is this for Real?!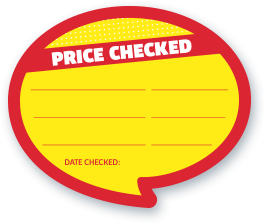 Busted Bubbles
Cheap is smart! We've taken the guesswork out of finding the best value and done the work for you. When you see our yellow price comparison bubbles, you can actually see that FoodMaxx is providing the best value to you. Check these signs to see the prices of the same item at other stores, and walk away feeling good about all of the pennies you've just pinched!